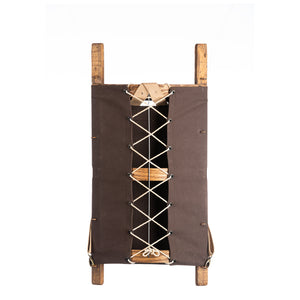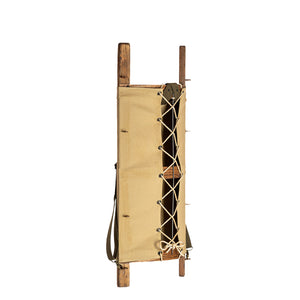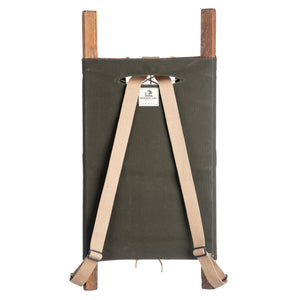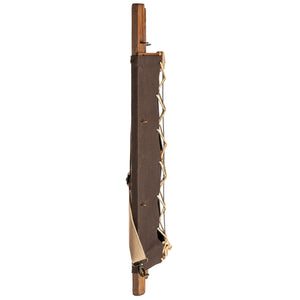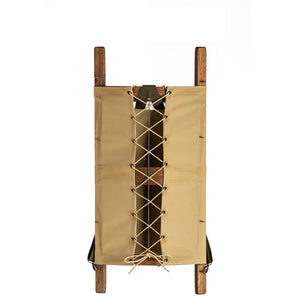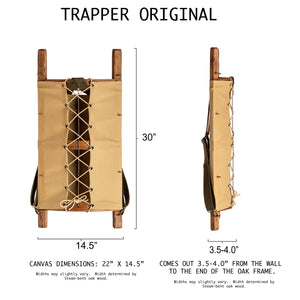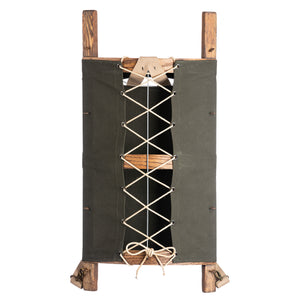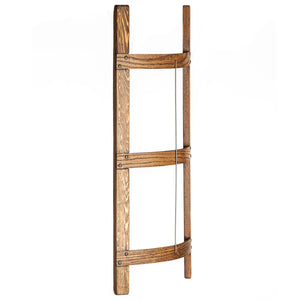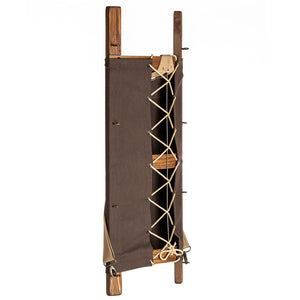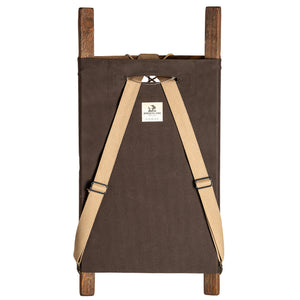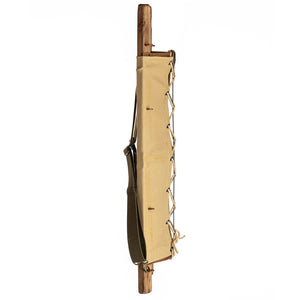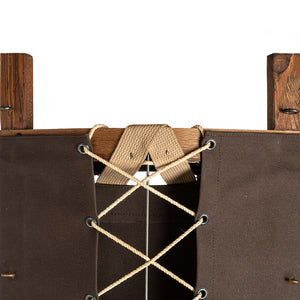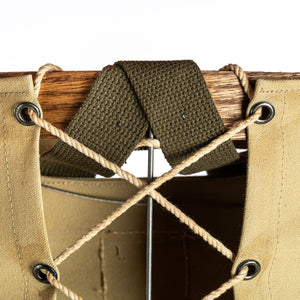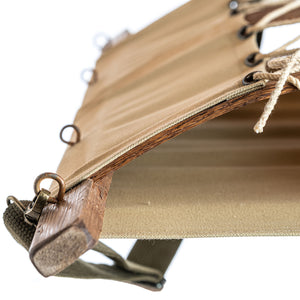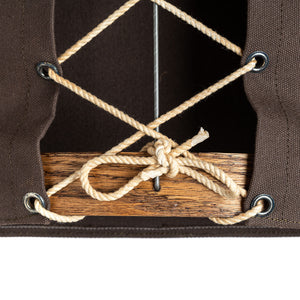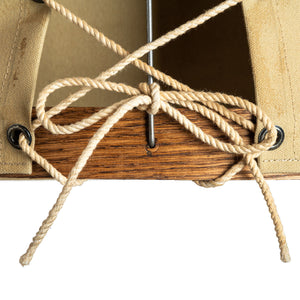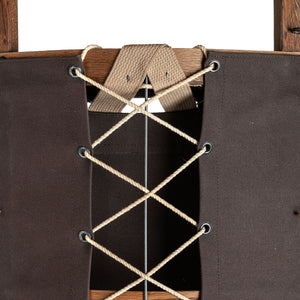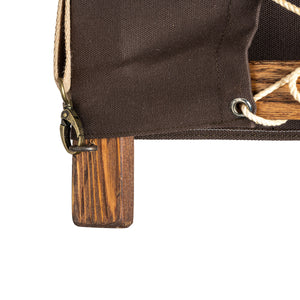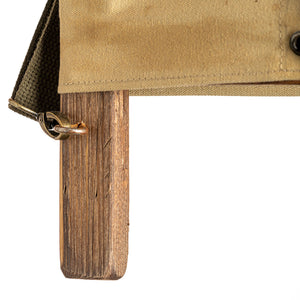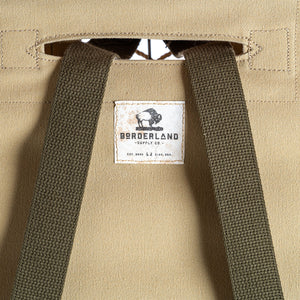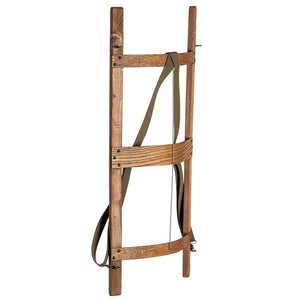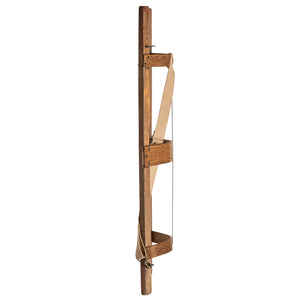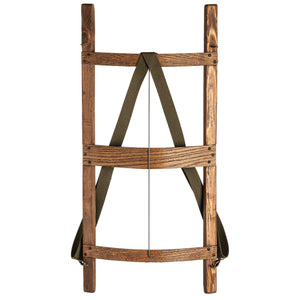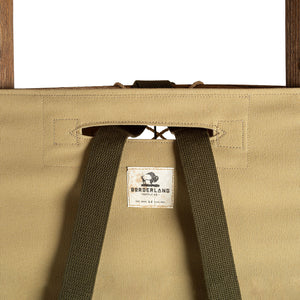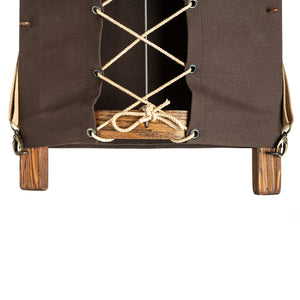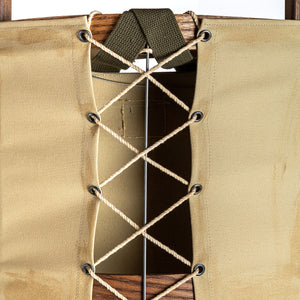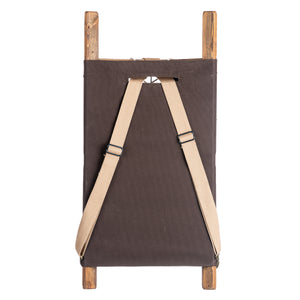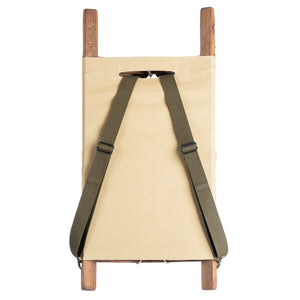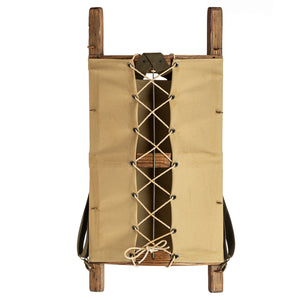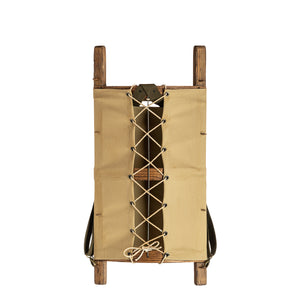 The Trapper- Original  (SHIPPING STARTING DEC 15th)
The Trapper-Original has identical dimensions to the classic antique pack frame so rare to find nowadays. Ideal size for deer, antelope and similar-sized skulls as European mounts. 
Also the perfect size for the cape-rolled pack mount of such animals! Deer shed antlers, smaller furs (fox, bobcat, coyote) will look the best on this pack size as well.  
Features: 
Hand-made construction & Quality

Constructed to display the animal upright with clearance out from the wall. 

Aged & antiqued components (grommets, eye bolts, screws, etc.)

Eye bolt attachment points along frame to secure your animal & accessories.

Hidden cable hanging system. You won't find something too heavy to hang from it. (See photos- No connection point nor cable seen when on the wall)

Straps that are working and functional

Includes 15' of jute rope to polish off the old look in tying to the frame.
Construction:
Frame - Distressed American red cedar uprights, with steam-bent red oak cross members. 

Canvas Corset- Natural Cotton "Duck" canvas 

Canvas Color Weights: Tan- 15oz. |  Dark Olive- 15 oz. | Dark Brown- 18 oz. 

Grommets - Antiqued brass (aged ourselves to a preferred look)

Rope Lacing - 100% natural cotton, stained with coffee and ends dipped in wax to prevent fraying (not melted as not a synthetic material).
Specifications:
Peak arc of the frame: 4"-4.5" out from the wall for improved antler room. 

Frame Dimensions are 30" height x 14.5" width

Canvas dimensions (The size of "pallet" you are working with) 22"  x 14.5"

Pack Weight: 2.6 lbs.
Size Comparison Chart:
Videos
Introducing the Trapper Pack:
Trapper Pack Features Explained:
Choosing the Right Pack: